YOU HAVE AN X-FACTOR!

There is already something that makes you different from everybody else on this planet. - That's the fact! There is already something that other people see in you!
It's often difficult to know what makes YOU unique? Your strengths, natural attributes are in fact so close to you, you don't see it.
Or you don't think it's anything special, because this is just something that is so natural for you to do.
But let me tell you... that thing that you think is nothing special... IS in fact the thing what makes you unique, different special!
It took me quite a long time to understand my own X-Factor. In fact, for decades I was fighting against my natural strengths, attributes in life. I was so sure, that who I am, my skills, attributes, knowledge, wasn't enough. I was so sure I needed to be something good at something else, to be accepted (sounds familiar to you?)


Boy, was I wrong.


What I however learned, is that my natural skills, my natural flow and what I love to do in my life is indeed PRECISELY the thing that I am supposed to be doing.



You can call it finding my PURPOSE!

You can call it finding my CALLING!


In my personal search discovering what was my RIGHT move in life, I discovered a "little" thing; That little thing was my ability to see other peoples X-FACTOR! Peoples unique gift in life.


It was not only effortless for me to do, I LOVED doing it!


Following my discovery of that "blind" spot, I started to identify the process I automatically did when I was working with people.


I began to map up my thought process.

I began to structure the steps into actionable exercises.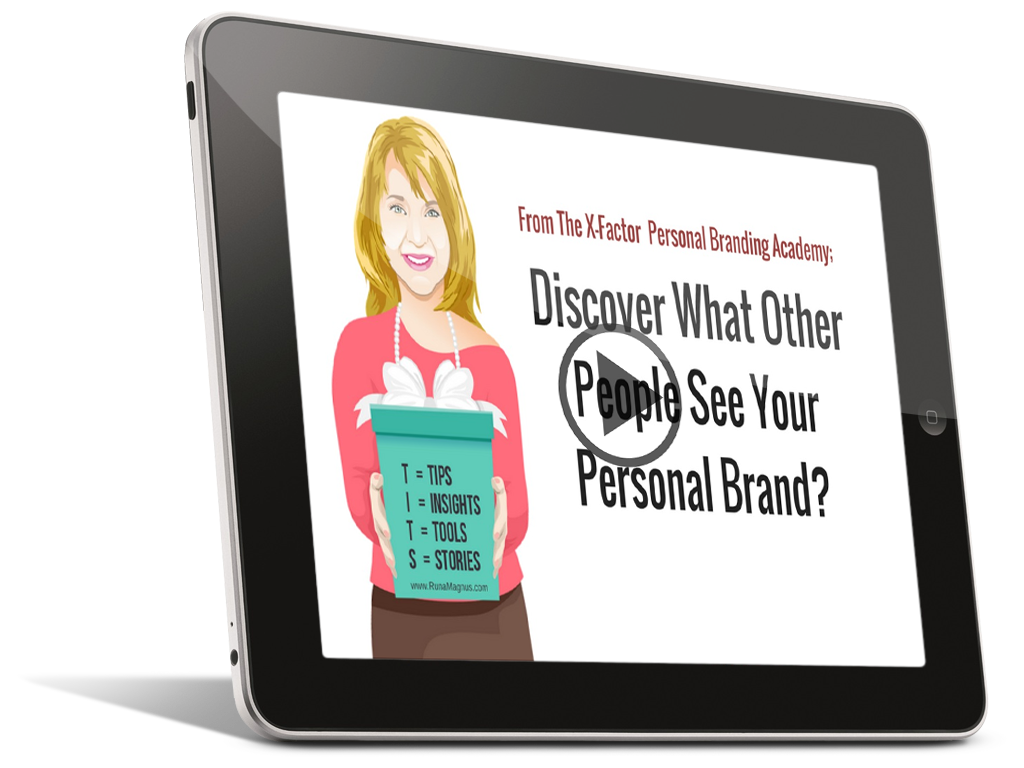 As the result of my tireless work, I co-founded a Personal Branding program with my business partner Bjarney Ludviksdottir in 2009.
We called this program BRANDit, and the time we dedicated the training to women entrepreneurs.
The BRANDit program was a huge success. Not only did we get the privileges to work with female entrepreneurs worldwide. In 2011 our BRANDit program received the EU WIIN Award for Capacity Building.
To cut a long story short. From the time I discovered my X-factor, and begun to help other people to find their X-factor, has been an adventure (to say the least).


The

X-Factor Personal Branding Academy

is an online platform designed for people, like yourself, who want to move forward.


Discover their personal brand and brand it to the world.
In this micro-eCourse, I will guide you in a video formated training, towards one part of finding your X-factor (click here if you want to go all the way and take the FULL course, and not only find out your X-factor, but also learn how to brand it to the world).
In this micro-course, you will discover with one simple exercise what other people see as;
Your Personal Strengths

Your Personal Attributes

Your Personal Brilliance

Your Personal Brand


Your Personal X-Factor
All this in one micro eCOURSE!

This X-Factor Personal Branding Micro eCourse Focuses on the most effective way to instantly see how other people perceive you both professionally and personally.

A Video Session You Can Access Whenever You Like

A Downloadable Worksheet Designed

Even Access to Tools Designed to Helping You To find Your Natural Flow in Life.
See you on the other side!
Let's find out what other people see as your X-factor!
My best,